Updating our TBD Bid Index for the first quarter of this year indicates a leveling off of the price increases, at least for the present. At the same time, we have been experiencing "corrections" in the stock market, with some substantive drops in the Dow and the Nasdaq, as well as other stock market indices around the world. This got us wondering how the pricing in the stock market and the construction market compare.
It has been said that the stock market is driven by greed and fear, with investors often in that market for the sole reason of making a quick buck, and all too willing to pull out of the market when it looks as if they are, or are likely to be losing money. The people in the construction market are there either because it is their profession, or because they have a need for a building, so we can expect less dramatic swings in the construction market, because it is less speculative.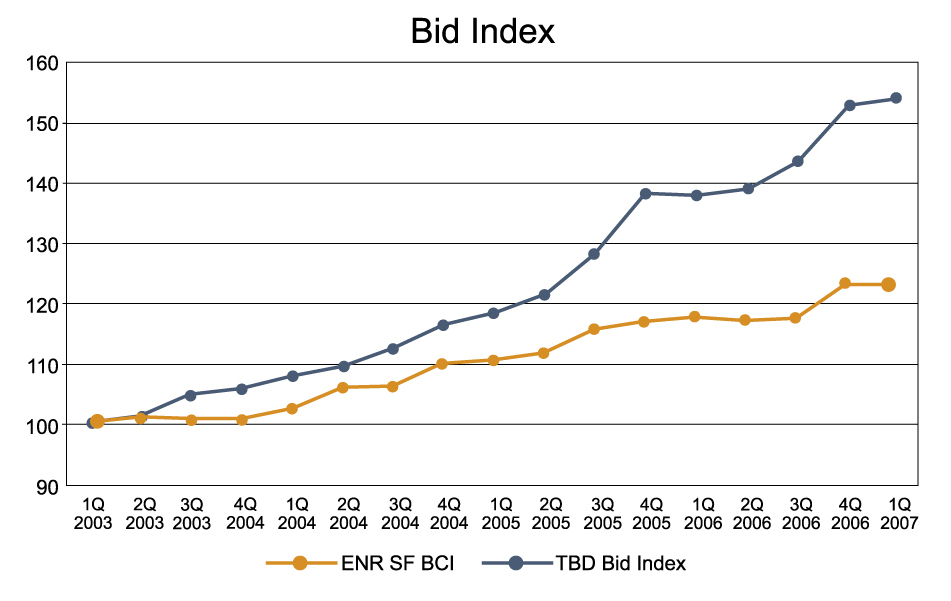 | 2004 | 2005 | 2006 | 2007 |
| --- | --- | --- | --- |
| 1Q: 107.62 | 1Q: 118.39 | 1Q: 137.80 | 1Q: 153.88 |
| 2Q: 109.17 | 2Q: 121.04 | 2Q: 138.93 | |
| 3Q: 112.33 | 3Q: 128.06 | 3Q: 143.36 | |
| 4Q: 116.33 | 4Q: 138.09 | 4Q: 152.65 | |
To check these ideas out we looked at the indices for the Dow, Nasdaq and the ENR Building Cost Index going back ten years (taking the June and December points each year), and adjusted all indices to start at 100 for June 1996. Then we added in our Bid Index, which only starts in 2003, and we set that so that it started out in mid 2003 at the same point that the ENR BCI was at.
The following chart shows the dramatic jump in the stock market (most dramatically indicated with the Nasdaq) where the Dot Com boom and bust occurred.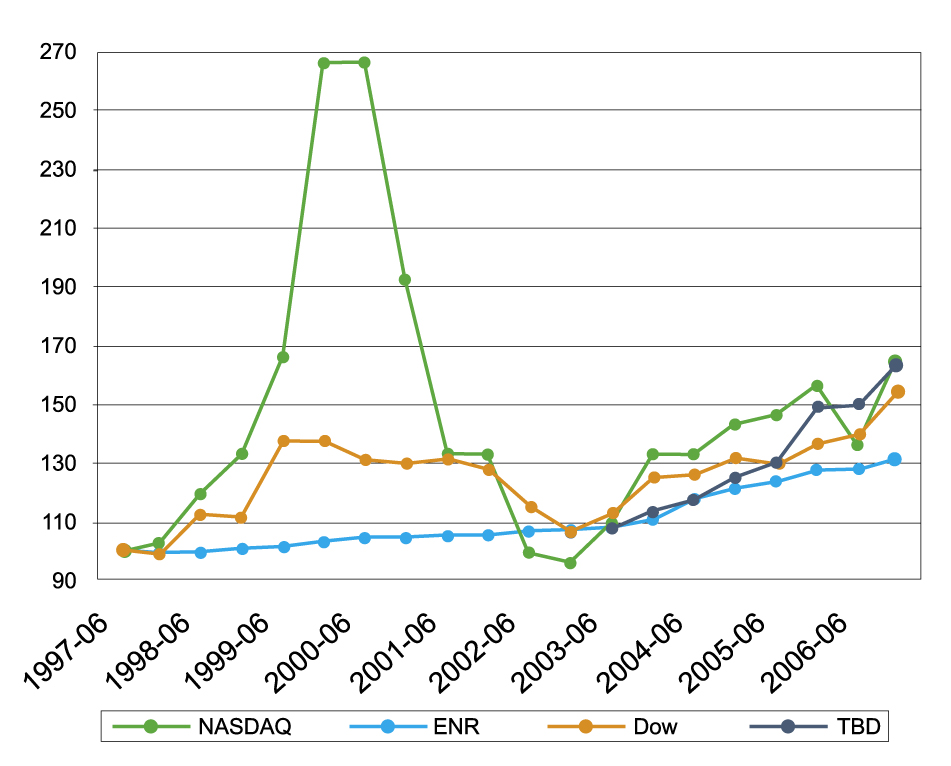 Removing the Nasdaq from the equation still shows the effect of the Dot Com era on the Dow, but allows a bit of finer detail to emerge.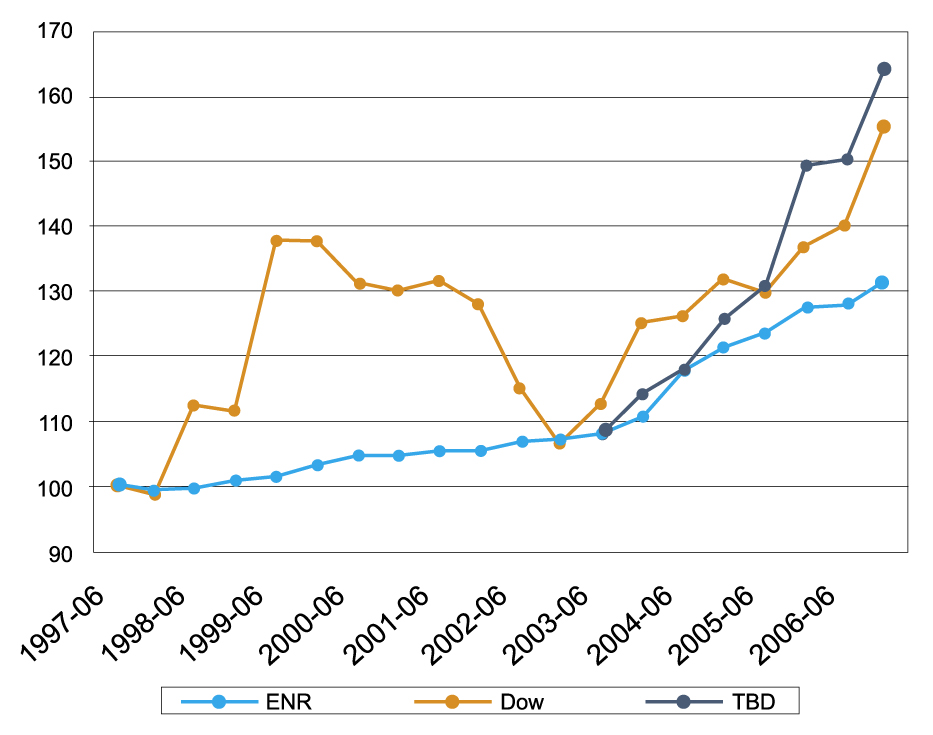 The interesting thing is that the stock market falls back, after the Dot Com bust, to just about where it would have been expected to be if it had followed the same trend as the ENR BCI. Since that time it has followed a similar path to the TBD Bid Index.
The question is whether these correlations are just coincidences or have any meaningful significance. Ten years might seem a long time, but it is fairly short for comparisons like this. So, it is a trend we will be watching, but currently we do NOT suggest that you base your investment strategy on the ENR BCI, the TBD Bid Index, or any combination of the two ;-)